Introducing our
2012 Go_Green
FROGGIE... and FiFi
delightfully happy critters
The Go_Green Frog series by sculptor, Teresa Yost Fitzpatrick, are ... well, just plain fun! Check out these critters that will look delightful in your garden, on a windowsill, among your indoor plants, or even on a bookshelf!
Talk with Teresa about how to get a display chair with your order!
Go Green Froggies are handsculpted from recycled clay and finished with an old celadon glaze. Final touches of handpainted accents create a
great item to fit any decor!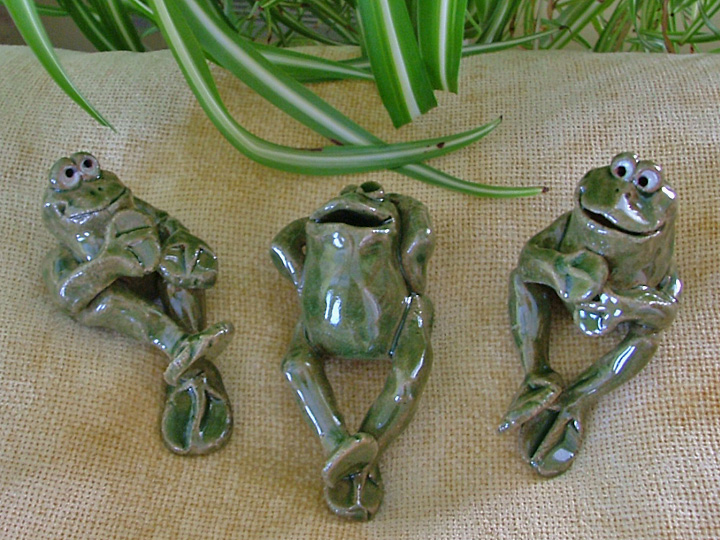 This delightful trio of lounging frogs makes for a great addition to a garden, indoor plant area, or even a perfect centerpiece. Sure to spark some comversation!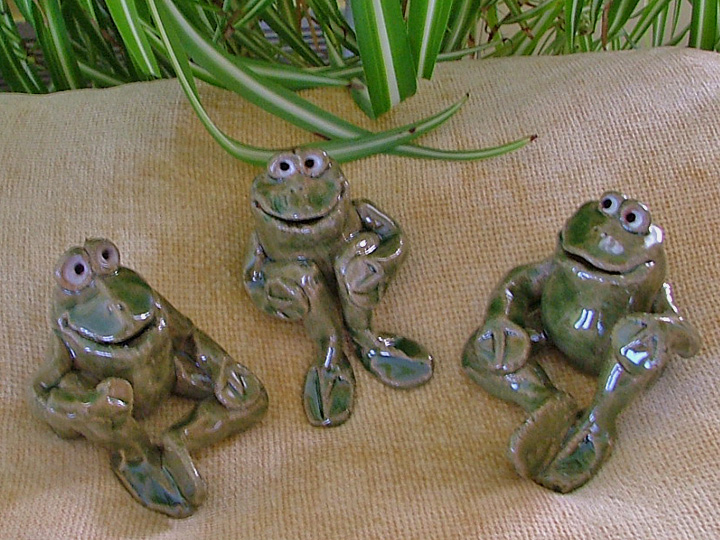 Can't you just imagine the chatter between this trio of beach sitting frogs from the Go_Green Series by Artist Teresa Yost Fitzpatrick?
Sure to delight any one who spies them!
You've enjoyed FiFi - our little Ladybug - on our bowls and Ikebana.
Now you'll absolutely LOVE FiFi-on-a-stick accenting your plants,
in your garden, in a flower arrangement, and maybe even decorating
your table setting. Fun, flirty and just deLIGHTful!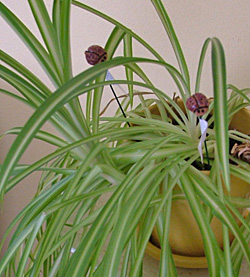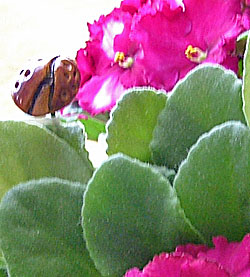 FiFi is our delightfully playful Ladybug, handsculpted and crafted from the
American Studio of sculptor, Teresa Yost